COMPEGENCE is a Denodo Partner. COMPEGENCE meets the growing needs for Data Virtualization and agile, responsive data integration through the Denodo solution stack. http://www.denodo.com/en/partners/find-partner Denodo is the leader in data virtualization providing agile, high performance data integration and data abstraction across the broadest range of enterprise, cloud, big data and unstructured sources as real-time data services at half the cost of traditional approaches.

Denodo's customers across every major industry have gained significant business agility and ROI by enabling faster and easier access to unified business information needs for agile BI, big data analytics, web and cloud integration, single-view applications, and enterprise data services. Denodo is well-funded, profitable and privately held. For more information, visit  www.denodo.com

COMPEGENCE is a Hortonworks Partner. COMPEGENCE meets the Hadoop and Big Data needs of its customer through the Hortonworks solution stack. COMPEGENCE is HDP and HDP Yarn Ready Partner with certified solutions. COMPEGENCE solution, "Telecom Data Lake with Suspect Analysis", is Hortonworks HDP and HDP YARN certified.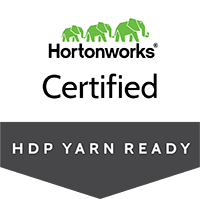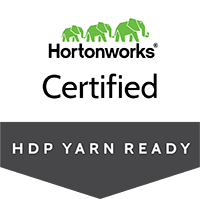 Hortonworks® (NASDAQ: HDP) is the leading contributor to and provider of Apache™ Hadoop® for the enterprise, and our mission is to establish Hadoop as the foundational technology of the modern enterprise data architecture. Hortonworks solution, the

Hortonworks Data Platform

(HDP), is an enterprise-grade data management platform that enables a centralized architecture for running batch, interactive and real-time applications simultaneously across a shared dataset. HDP is built on

Apache Hadoop

, powered by

YARN

, and supported by a comprehensive set of capabilities that address the core requirements of security,
                                                    operations and data governance.
COMPEGENCE is a SAP HANA Startup Focus Program Partner. Its flagship product ForeWarn is a certified HANA Solution, ForeWarn is positioned in the SAP Industry Value Maps for Real Time Telecom Fraud Detection.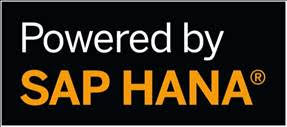 The SAP® Integration and Certification Center (SAP ICC) has certified that ForeWarn is powered by SAP HANA. 

http://startupfocus.saphana.com/program/demo/detail/8137/byindustry
SAP HANA is revolutionizing the speed of data processing for reporting, analytics and computational tasks. Solutions that are powered by the SAP HANA platform have proven to run on SAP HANA and to tap into the distinctive capabilities of SAP HANA.
Health care is expensive, and several people cannot buy the remedies they need. Factors that can affect your choice when you are ordering medications are various. Many drugstores offer to patients Cialis. Cialis is a medicine used to treat variant maladies. What do you think about "over the counter cough medicine"? What are side effects of Cialis? Today many folk search for the exact keyword "" on the Web. A recent research about "" show that men's most common sexual disorder is erectile dysfunction. Often when slightly goes wrong with your hard-on, it can exert your sex existence as well as your overall well-being. Unfortunately nearly all over-the-counter medications have some kind of undesirable aftereffects, from muscle aches to death.